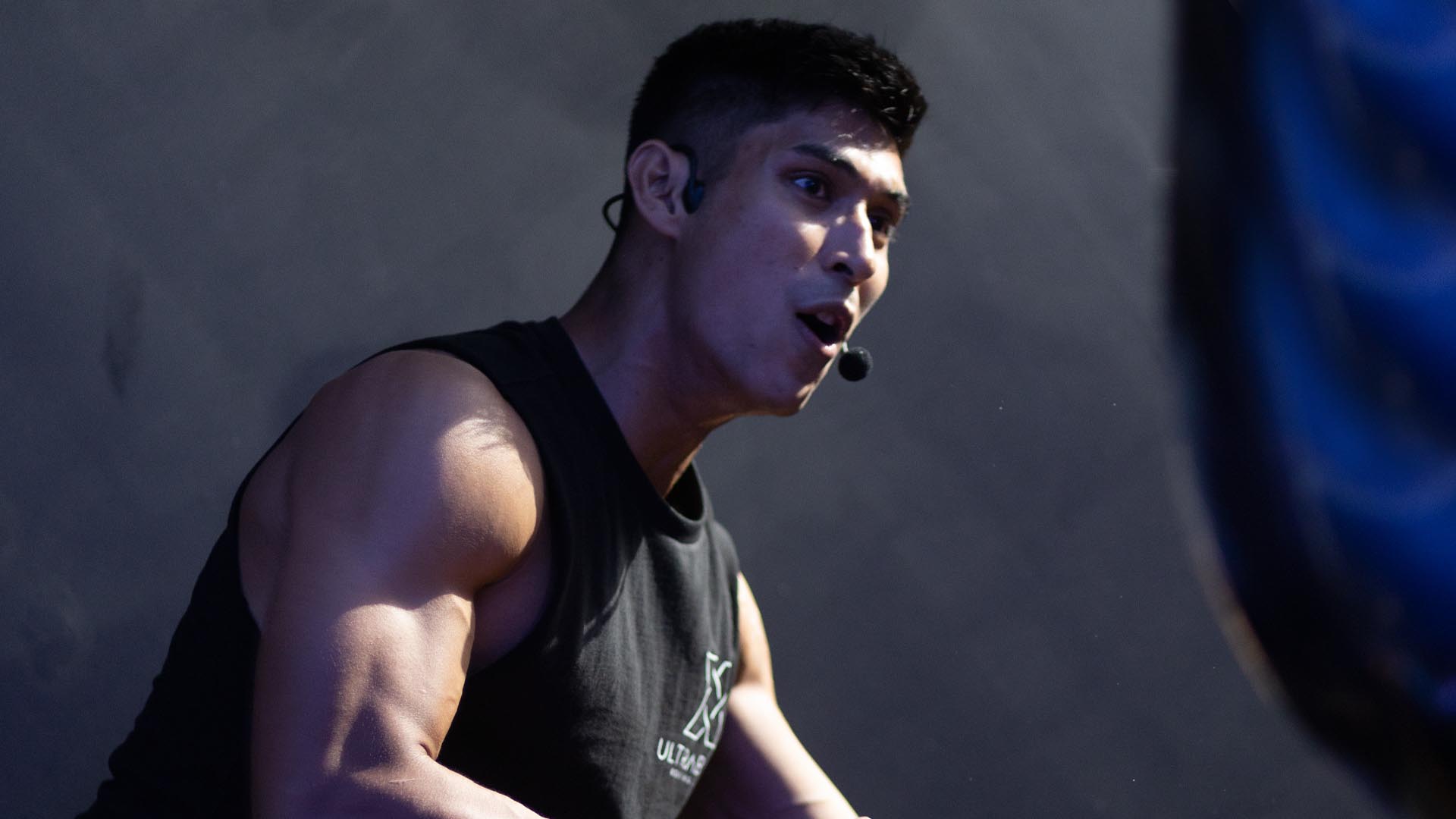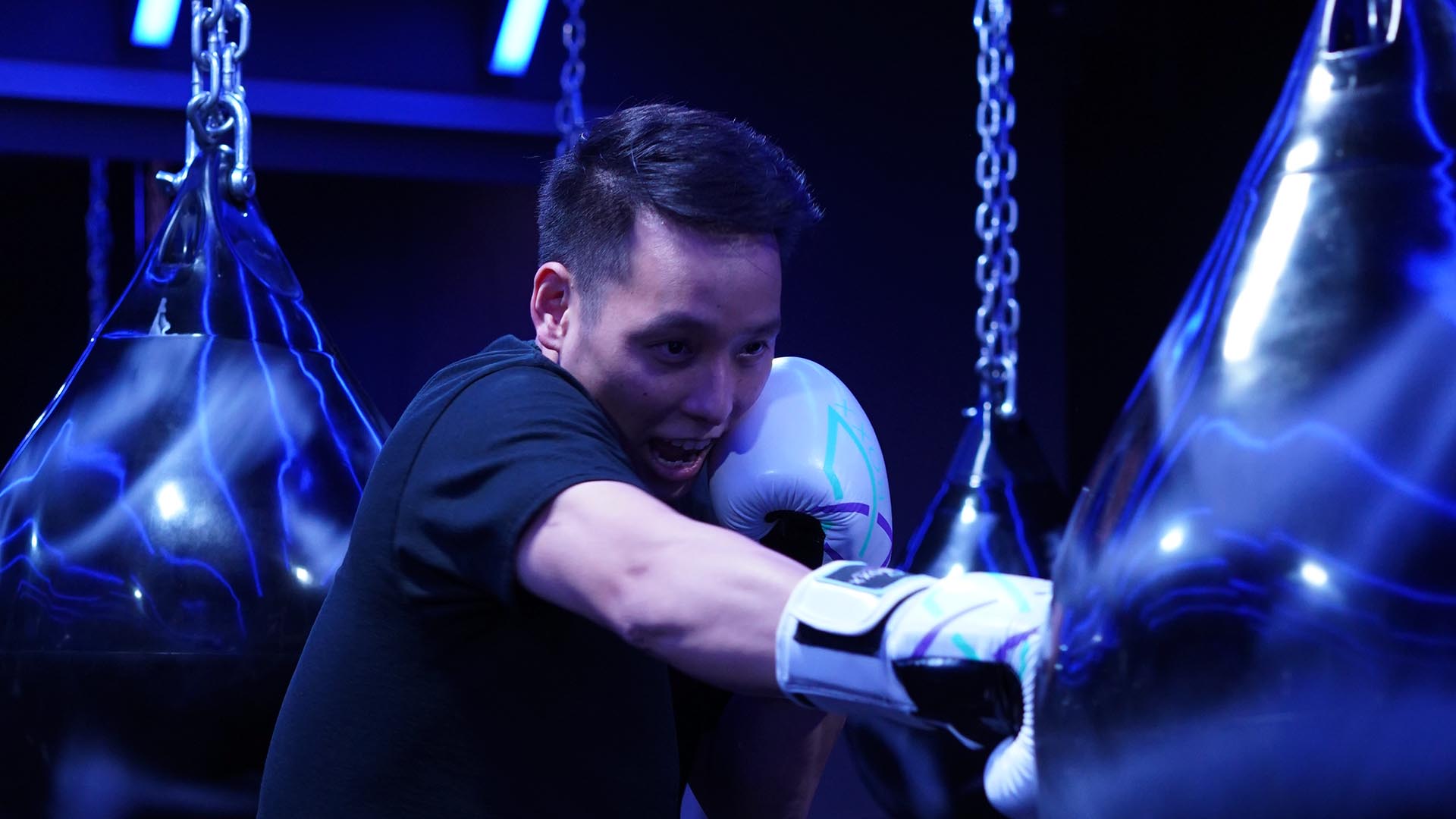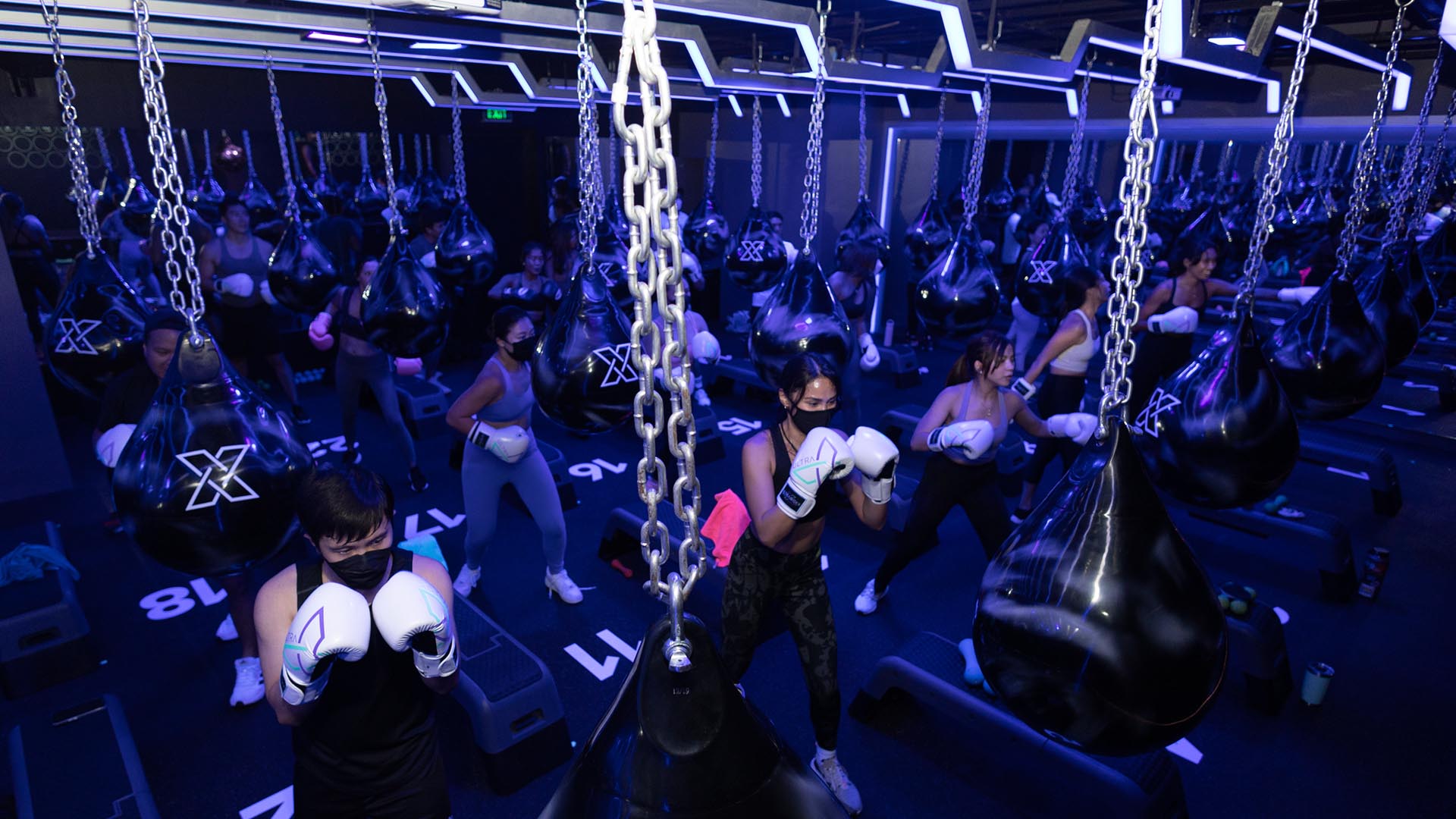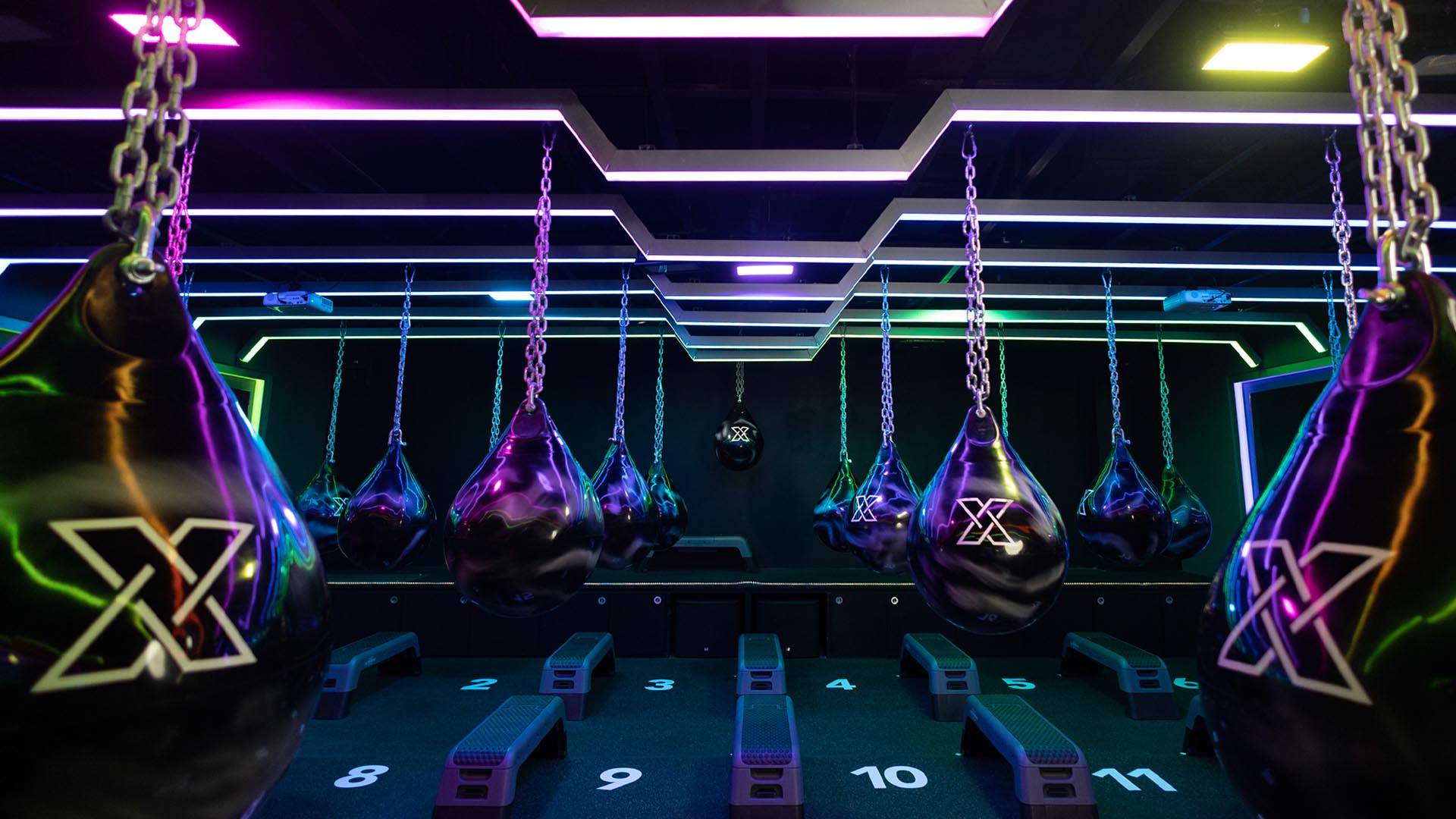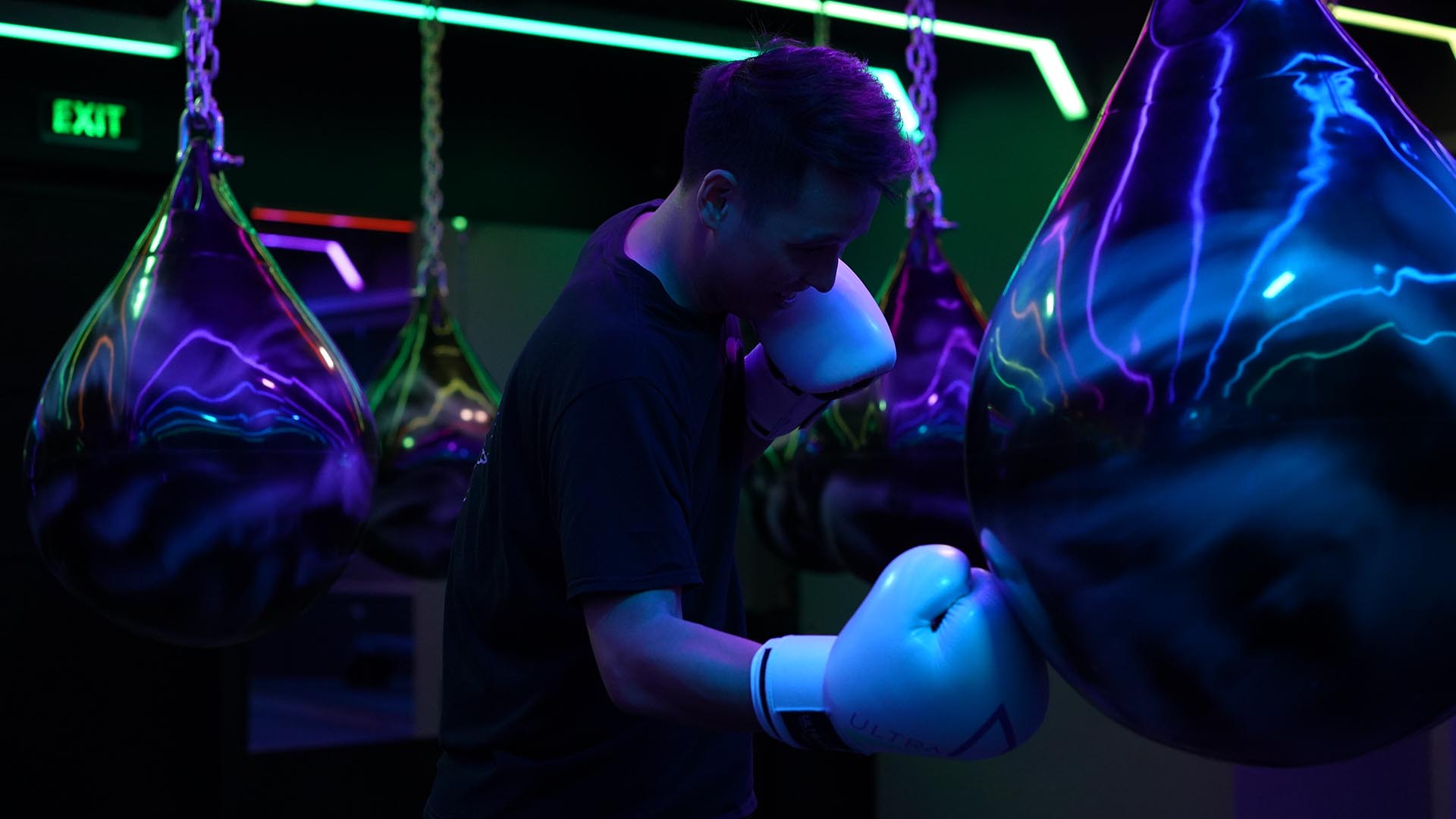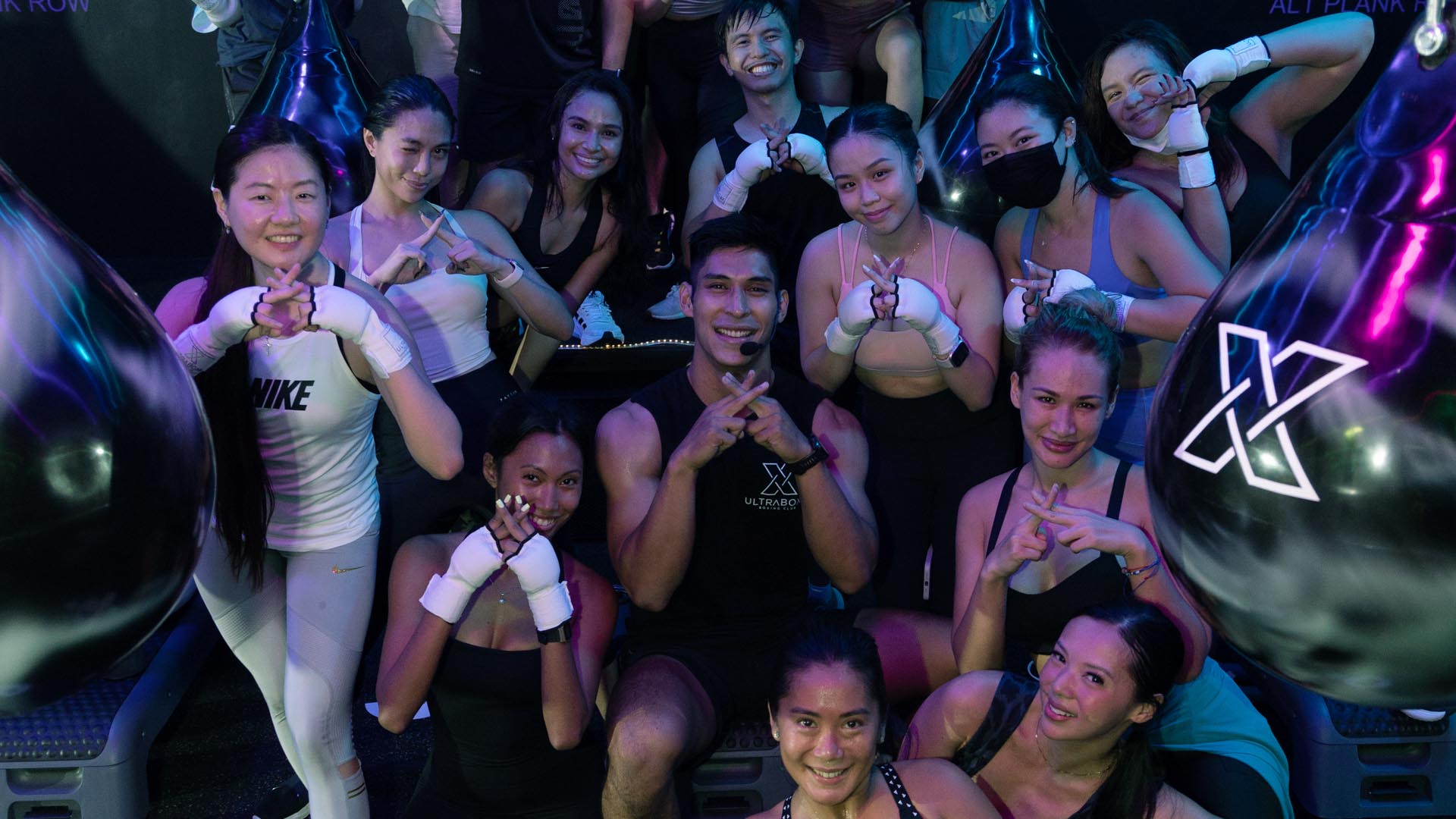 UltraBoxx Boxing Club is an engaging, high-intensity full-body workout that gets your heart pumping while also burning calories and increasing strength. Unleash your inner badass in our customized Battle Ground. It's equipped with everything you'll need for an all-out Boxxing workout. At UltraBoxx, we increase the fun factor with hype music and lights to get you into the groove.

Smash your usual routine — Adding regular Boxxing sessions to your fitness routine will help you lose weight, build muscle mass, enhance endurance, improve stability, and tone your body. But more than that, UltraBoxx is about helping you build a better relationship with your body.
A boxing workout will also help you weave, duck, and punch your way to a healthier and happier you. Our sessions also help you relieve stress and everyday worries thanks to the increase of endorphin levels.

Boxing it out with our expert trainers also helps your balance, coordination and agility. Each session includes a warm up and a run through of basic boxing moves before the actual workout begins and a cool down afterwards — all in just one 50 minute class. Our classes are long enough to fire you up for an intense burn that leaves you wanting more.